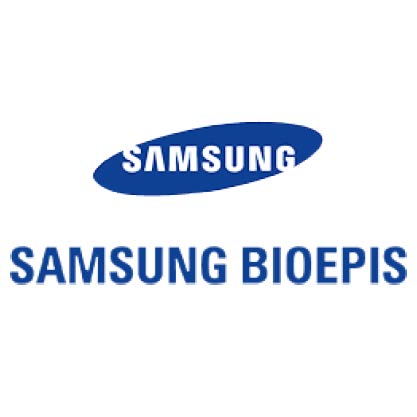 The Challenge
As a new player in the field of biosimilar Samsung Bioepis needed to let people know that they are ready and able to exceed expectations with a marketing brochure for potential investors. In particular, they hoped to portray themselves as a game-changer who  aims to bring revolution to the industry.
The Solution
As part of the Samsung powerhouse, they brought a strong corportate heritate and philosophy, as well as the investments, facilities, and global strategic partnerships and networks to bring high-quality, affordable biopharmaceutical products to patients in need.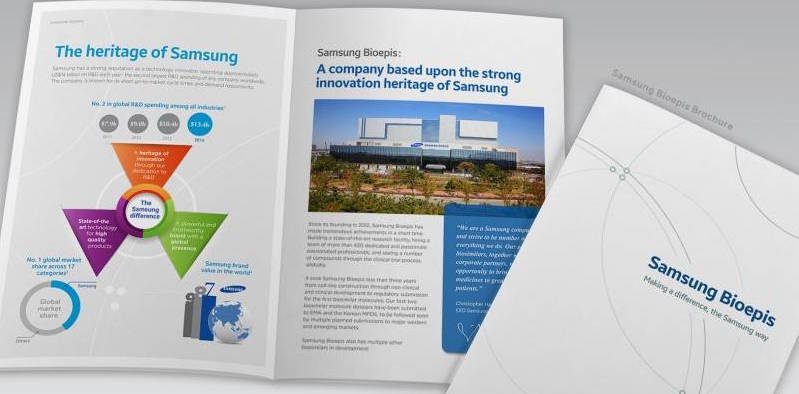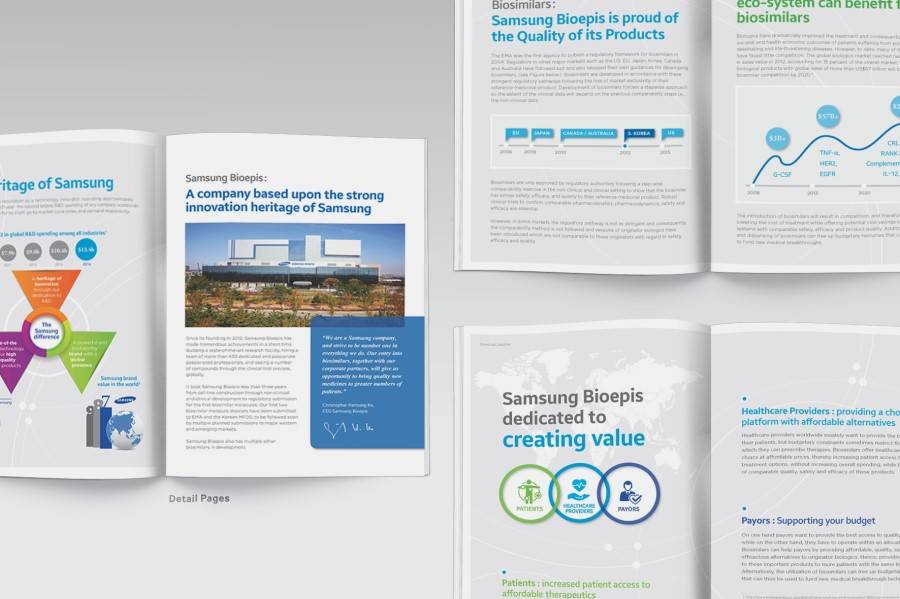 SAMSUNG BIOEPIS
MAKING A DIFFERENCE, THE SAMSUNG WAY
BIOSIMILARS: THE NEXT IMPERATIVE FOR ACCESSIBLE HEALTHCARE
The Rise of Biosimilars: A Pragmatic Solution
Leveraging Biosimilar Savings to Broaden Patient Access
Bringing the Therapies that Matter to More People in Need
The soon-to-boom market for biosimilars has arisen as an exceptional solution for prohibitive costs in global healthcare. Such biosimilar therapeutics can be utilized to respond to the need for seeking high-value, affordable alternatives while conveying savings to all stakeholders. In particular, more reasonably priced Biosimjlars will aid in alleviating healthcare expenditures while enhancing patient access worldwide.
The Challenges of Reaching Genuine Biosimilarity
Genuine Biosimilarity
Extremely complex development and manufacturing processes are essential to the proper production of biosimilars. For biosimilars to demonstrate genuine biosimilarity, they must have the same amino acid sequence, highly similar structures, and comparable efficacy and safety as the originator therapeutic. Meanwhile, navigating the complex global regulatory landscapes dominated by government bodies make biosimilar development and commercialization uniquely challenging endeavors requiring strict quality control and precise planning to ensure timely regulatory approval and optimal market access. Consequently, few biosimilars have been approved in major markets.
The Heritage of Samsung
As a global leader with a legacy of innovation in a wide range of industries, Samsung is particularly well positioned to rise to the occasion of this new challenge.
The Samsung Difference 
A heritage of innovation through our dedication to R&D
State-of-the art manufacturing technology for high quality product development
A powerful and trustworthy brand with a global presence
"We are a Samsung company. Our mandate is to become No. 1 in everything we enter into, so our long-term goal is to become a leading pharmaceutical company in the world."
– Christopher Hansung Ko, CEO Samsung Bioepis
Bioepis: Dedicated to Creating Value
Entering the biopharmaceutical industry and, in particular, the uncharted territories of Biosimilar development, Samsung Bioepis is dedicated to creating value as we explore and establish a new field within the industry. Samsung Bioepis is pursuing a "pragmatic solution" to deliver affordable medicines by enhancing accessibility through the development of high-quality biosimilars with the promise of becoming a global leader in the biopharmaceutical industry.
Going beyond the development and commercialization of biosimilars is our commitement to innovative research, which is demonstrated by our donation to a rheumatoid arthritis fund in Europe.