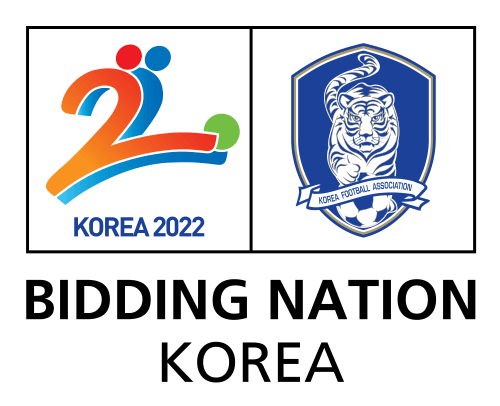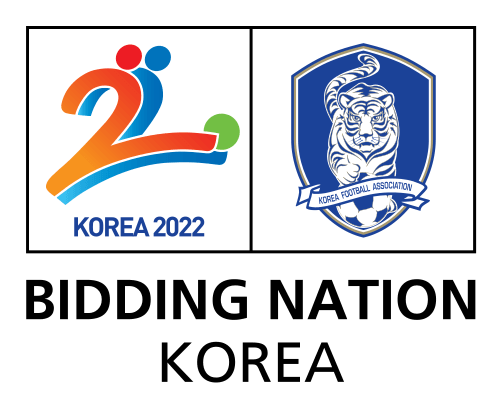 FIFA World Cup 2022 Proposal
The Challenge
The Korea 2022 FIFA World Cup bid was the second official bid from the Korea Football Association or the KFA. If the bid was successful, Korea would have been hosting their second World Cup Finals and it would have been their first solo hosting since they shared the 2002 FIFA World Cup with other co-host Japan.
The Solution
At the core of the Korean bid was the theme of "A Sporting Goal" and we had to show that Korea was prepared to deliver the facilities, commercial opportunities and general infrastructure for the benefit of the tournament. In keeping with this, we tried to touch on an emotional not, while reminding the judges of the Lasting Legacy of Korea's involvement, its world-class infrastructure, and its efficient transportation network and cutting-edge IT communications systems.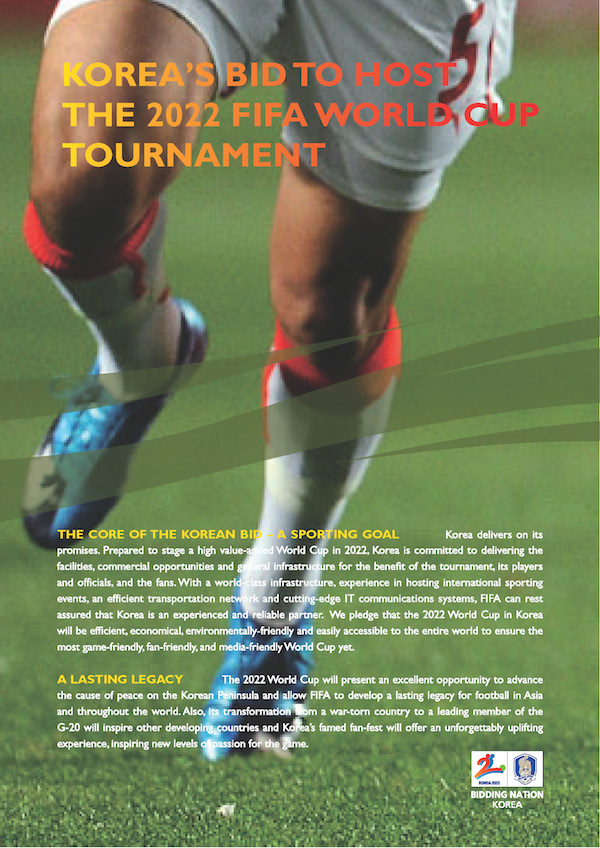 2022 FIFA World Cup Bid
Proposal Brochure and Video Script
United in Sport _____United in Passion __________United in Peace United in Korea
Korea has a long history in hosting international sporting events and yet, having co-hosted the World Cup only 8 years earlier with Japan in 2002, the goal was challenging: maintain the momentum of the previous success, while introducing a fresh perspective on the offering to differentiate it from the previous bid. Obviously, growth depends on a newer generation developing a relationship with the brand.